Rugs by Size: How to Choose the Perfect Size for Every Room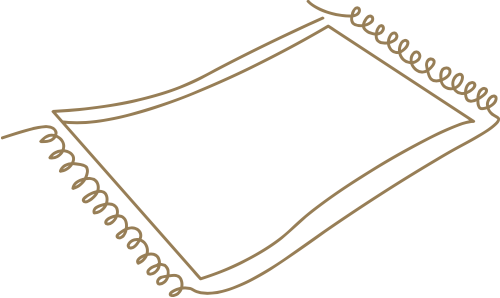 Different room configurations call for their own ideal area rug size and shape, be it a standard 4x6, 9x12, or a custom 8' round. Whatever look and feel, room function, and furniture layout you're going after, we've got the perfect rug waiting for you!

What size rug will fit best in the kitchen?
In a busy kitchen a small 2'x3' rug placed in front of the sink is ideal. If you have a galley kitchen or center island a 2'6"x8' decorative runner can fill up the space nicely, while providing a nice cushion underfoot. Typical sizes often used in a kitchen are 4x6, 5x7, and runners can be 12' or more if you've a large traffic area.

Best Rug configurations for the Living Room
Both 8'X10' and 9'x12' are typical general rug size selections for the living room. Depending on the size of the room and furniture configuration, a custom area rug could be the best option to allow for appropriate spacing in inches on and off the rug. A smaller 4'x6' or 6' round rug rug can be used under a coffee table or to define an outside seating area. These can be customized for any size or you can find a great selection of standard sizes in our quick ship rugs shop.

What rug size is just right for your bedroom?
When deciding on a bedroom rug, consider color, pattern, material, and size for the perfect look and feel. If your room is large with a king size bed, you'll want a bigger rug as well when running it underneath the bed. For smaller rooms and beds, consider runners. This is particularly effective for kids' bedrooms with two twin beds.

How to measure runner size for the hallway
When measuring your runner size, keep in mind furniture should rest on the bare floor. A long central runner can be used down the center of a hallway with furniture and accent pieces placed either on both sides or along one focal wall.
What size should a dining room area rug be?
When sizing for the area under a dining room table, make sure to maximize your rug so that your table and chairs clearly stay on your rug, even when pulling the chairs away from the table. This could mean measuring your rug to be up to 30" larger than your dining table on all four sides or all around if using a round rug..