Earthy Hues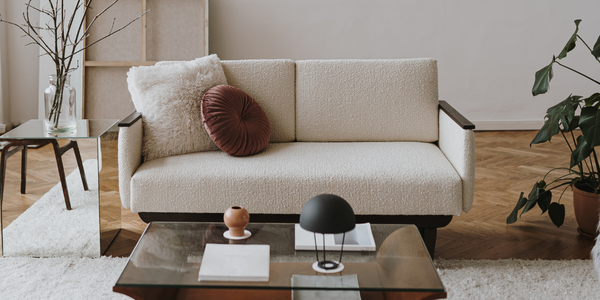 Shop Lush Greens and More
We're ready to welcome the outside in with warmer, earthy neutral rugs like olive greens, rich golden yellows, warm rusts, and beige tones, all of which help create an approachable and well lived-in space. Incorporating nature into our homes continues to be a trend.
If you're looking for rug color inspiration, nature is a great place to start. From rich clays to lush greens to earthy browns some of the best color palettes are found right outside your front door.

Shop Beige and White
Lending itself to a serene, cloud-like setting mixing warm beiges and whites creates a wonderful tone-on-tone rug that works well in any space. Beige has made a comeback as we seek to bring warm and grounding natural rug shades into our homes.
A versatile shade with a spectrum ranging from creamy off-white to sandy hues, beige can be paired with various colors to create looks from cool contemporary to modern farmhouse. Plus, as a neutral, it can make a perfect backdrop for layering colorful furniture and artwork.

Shop Tan and Brown
From saddle brown to rich tan these rug colors can instantly add striking warmth to your space. Brown is a versatile choice for living room and dining room rugs, as it can take on different moods. Depending on what it is paired with, a brown rug in a room can be warm and earthy and natural, or completly sophisticated. Brown connects us with nature, think the bark of a tree the rich soil, and when paired with wood can create a beautiful tone on tone look.

Reds + Oranges
We've rounded up our favorite earth hued rugs. It's ok to get in touch with your natural side and embrace the colors around you. When it comes to reds and oranges we instantly think of rich terracotta for an earthy hue that brings a pop of color to a natural setting. These earth tones are interpreted with hints of burnt orange, chalky plaster pink or rusty reds, and the rich color of the soil.